The Exclusive Designs (Just Launched)

Custom Diamond Painting Kits
Transform your favorite photo into a stunning diamond art piece with a personalized diamond painting! Place your order now to bring your cherished memories to life with shimmering diamonds.
View full details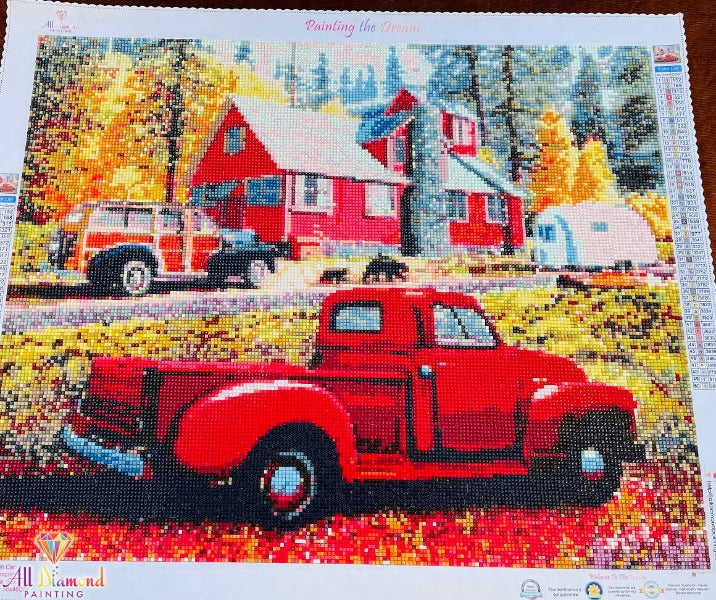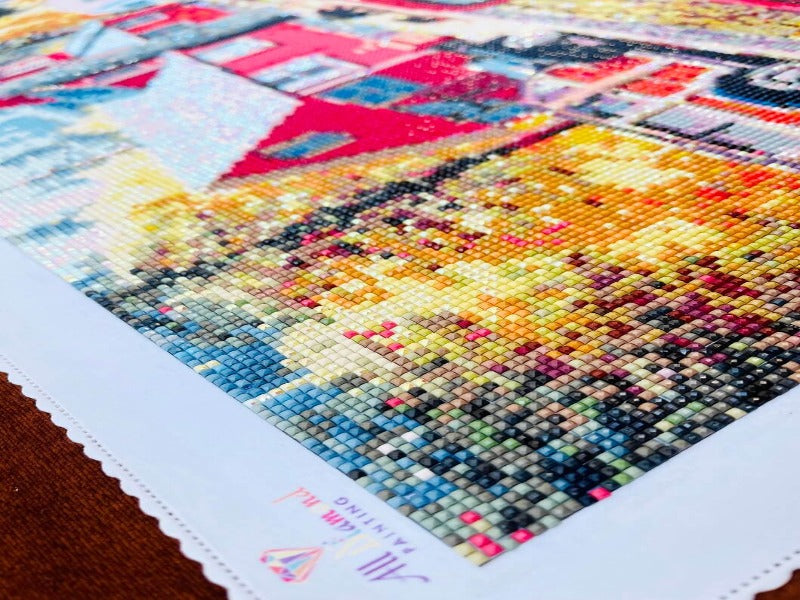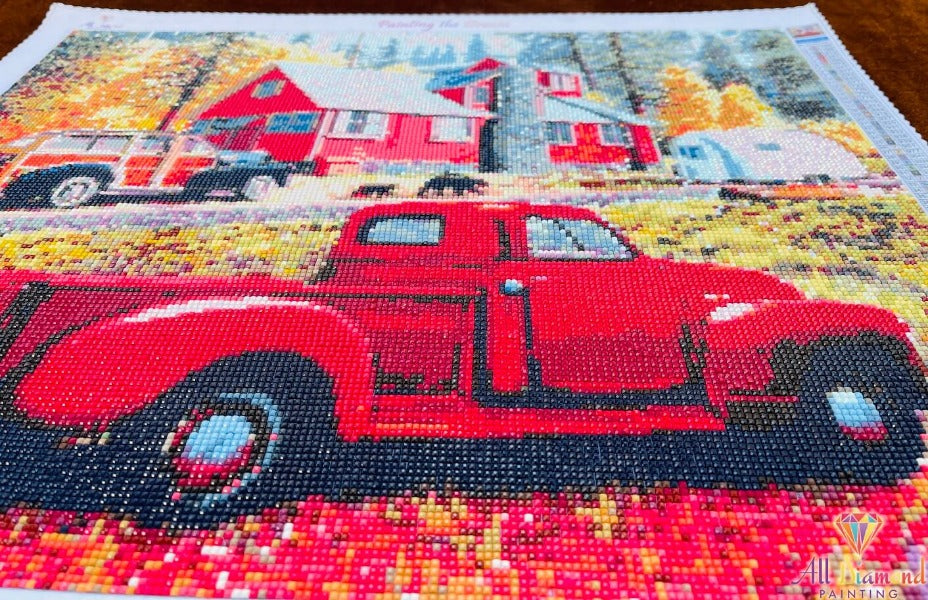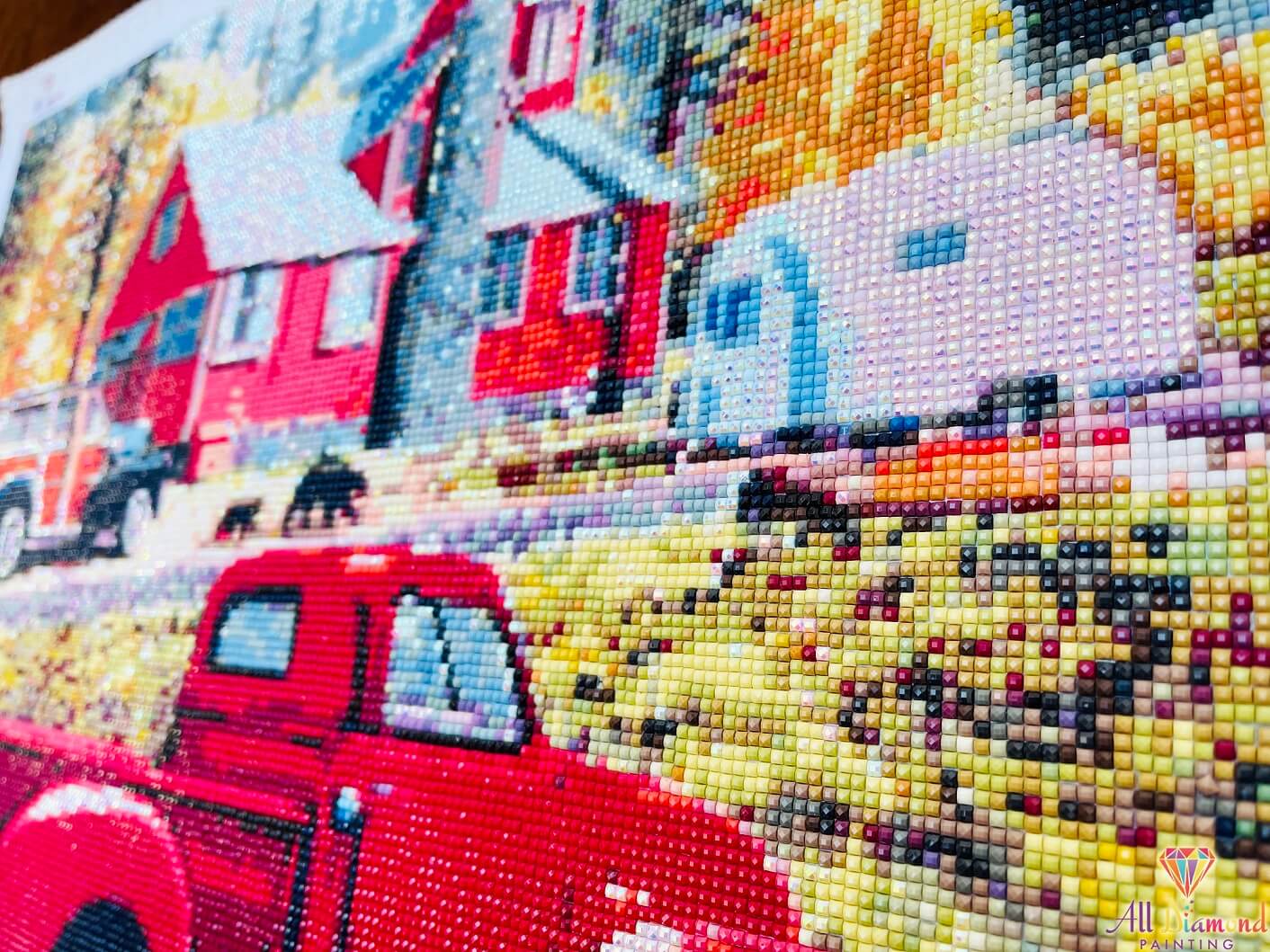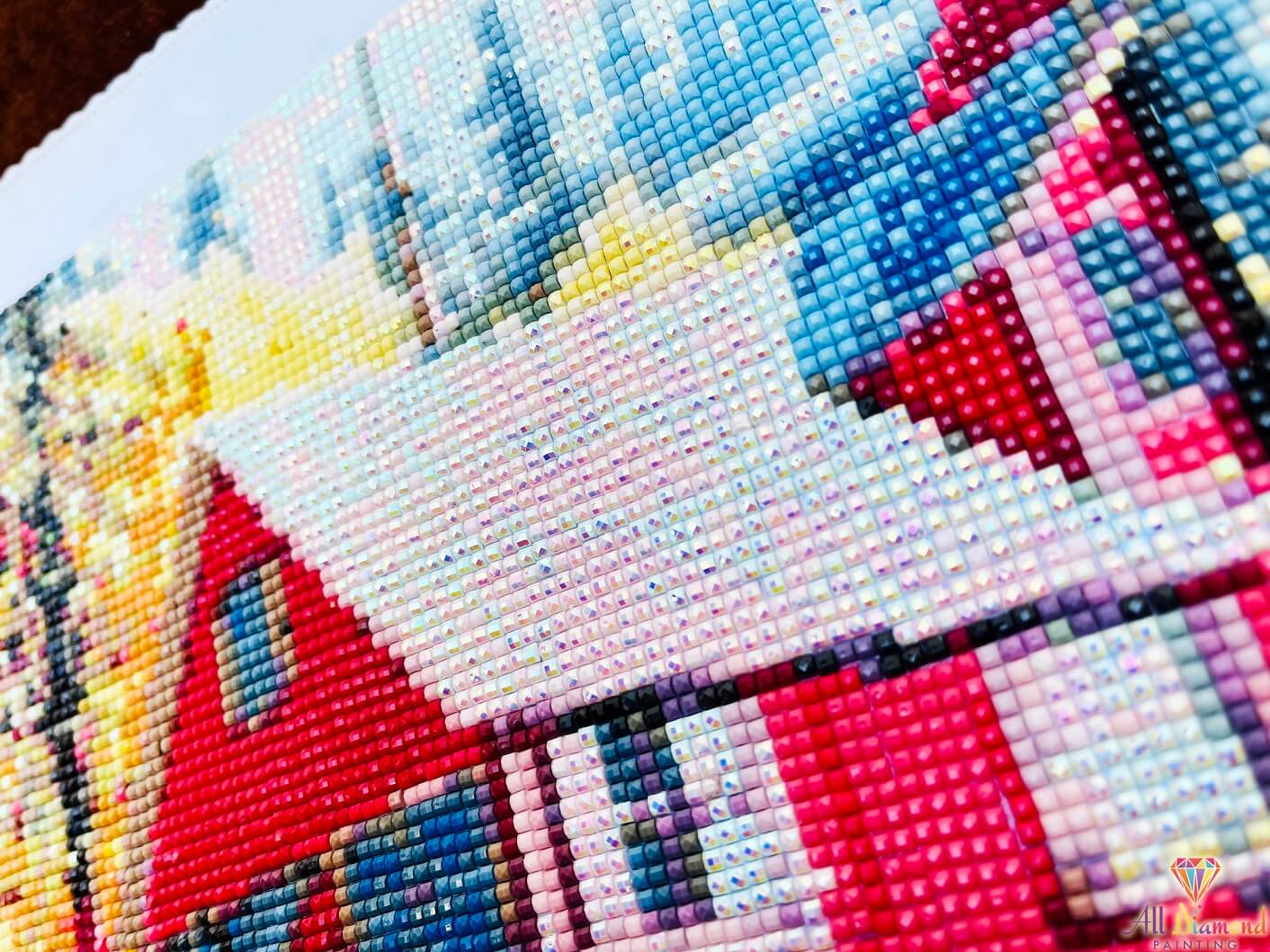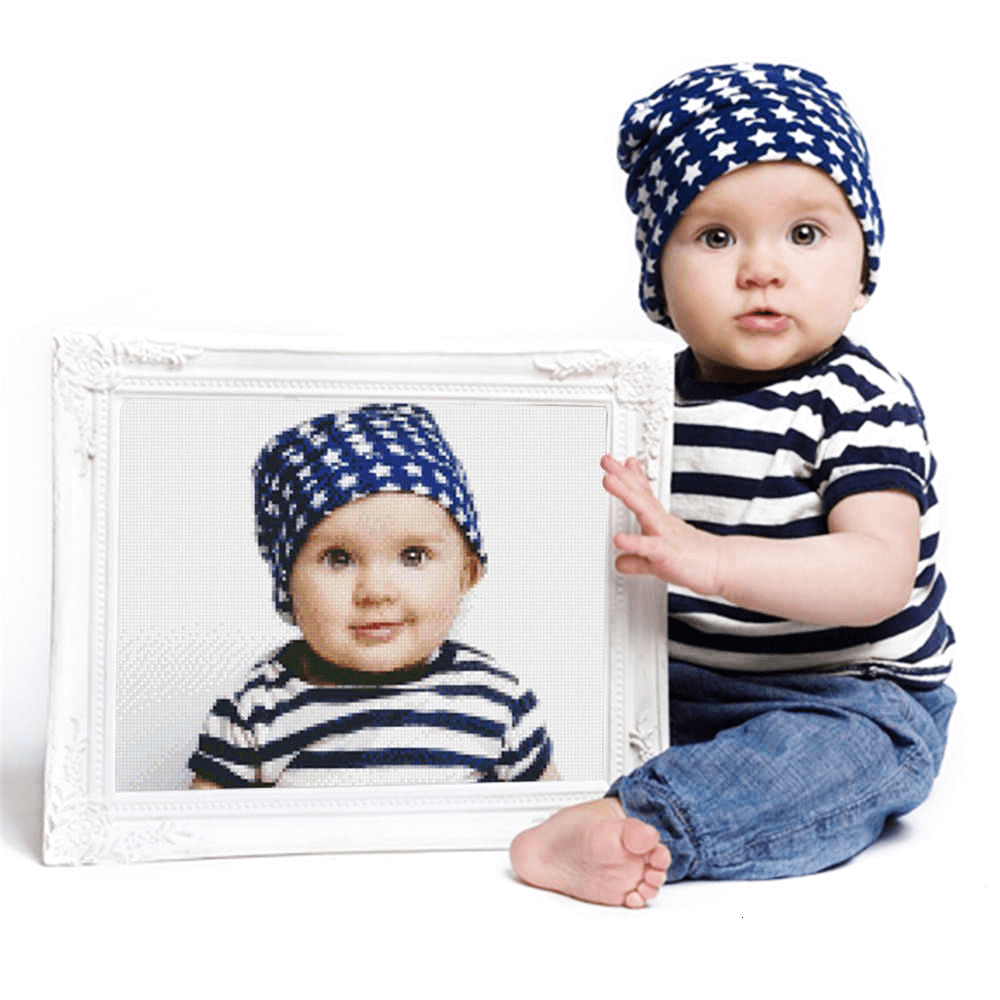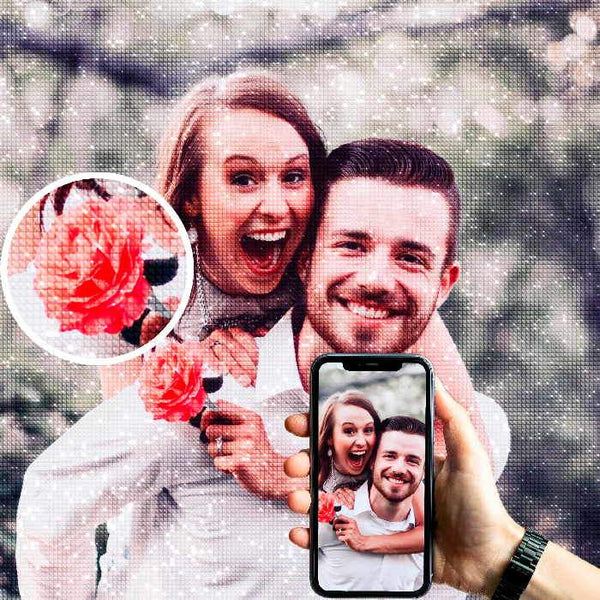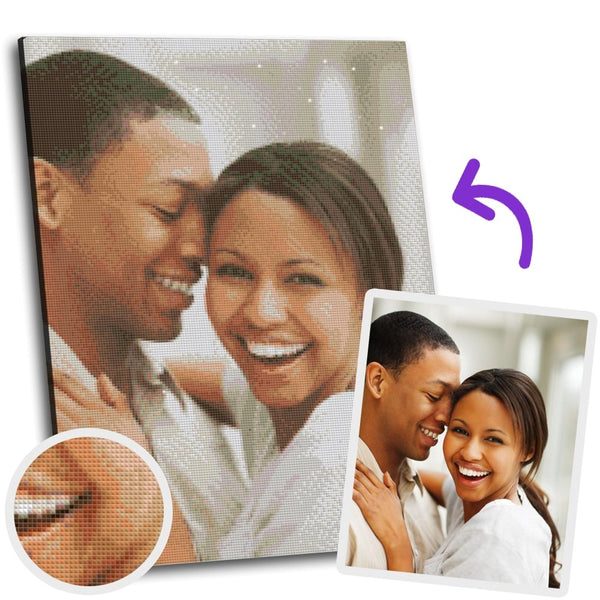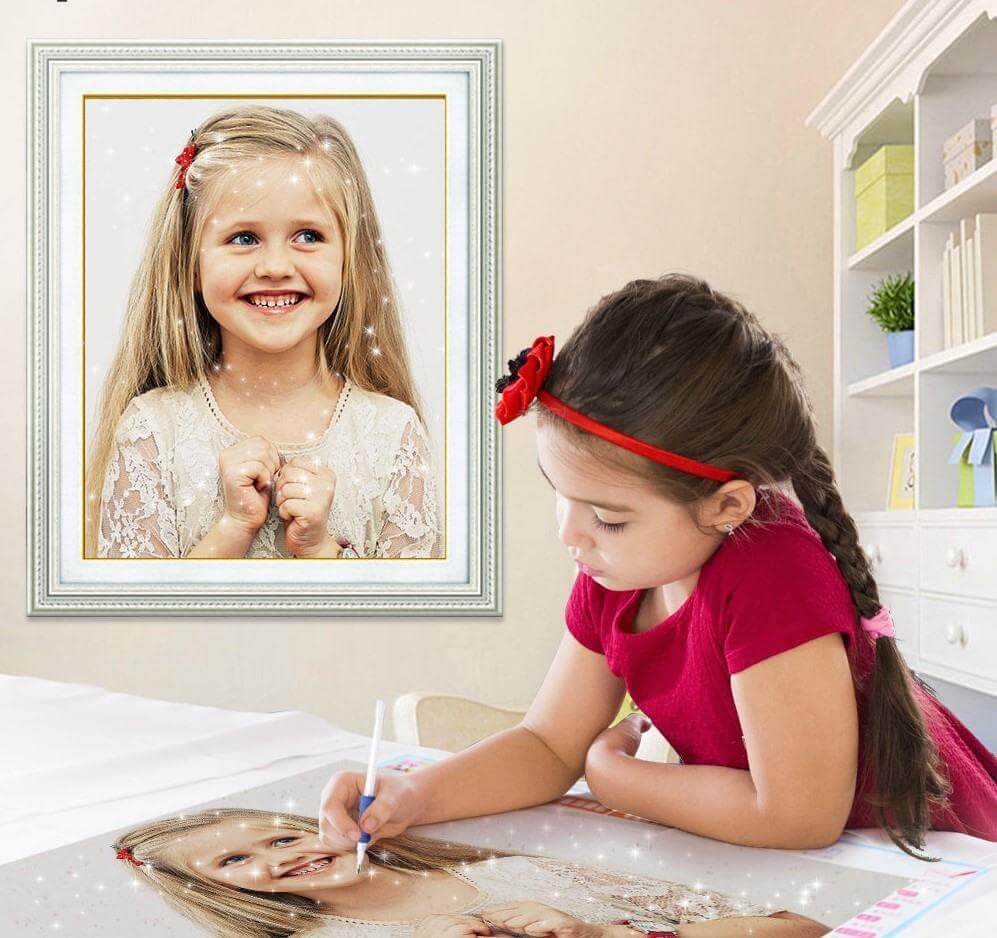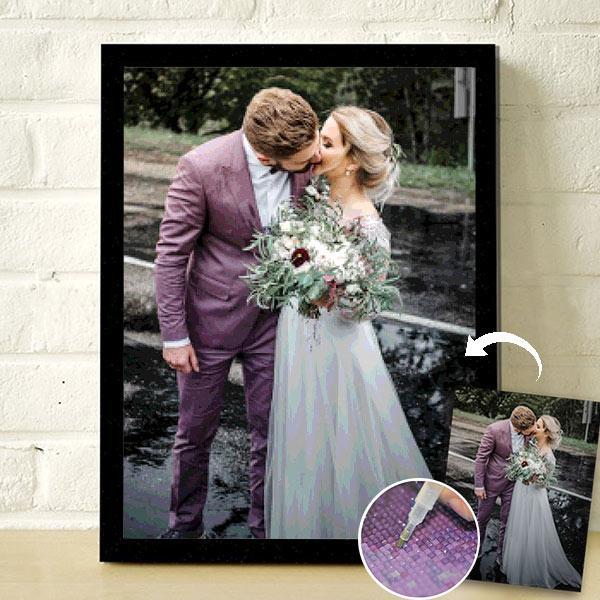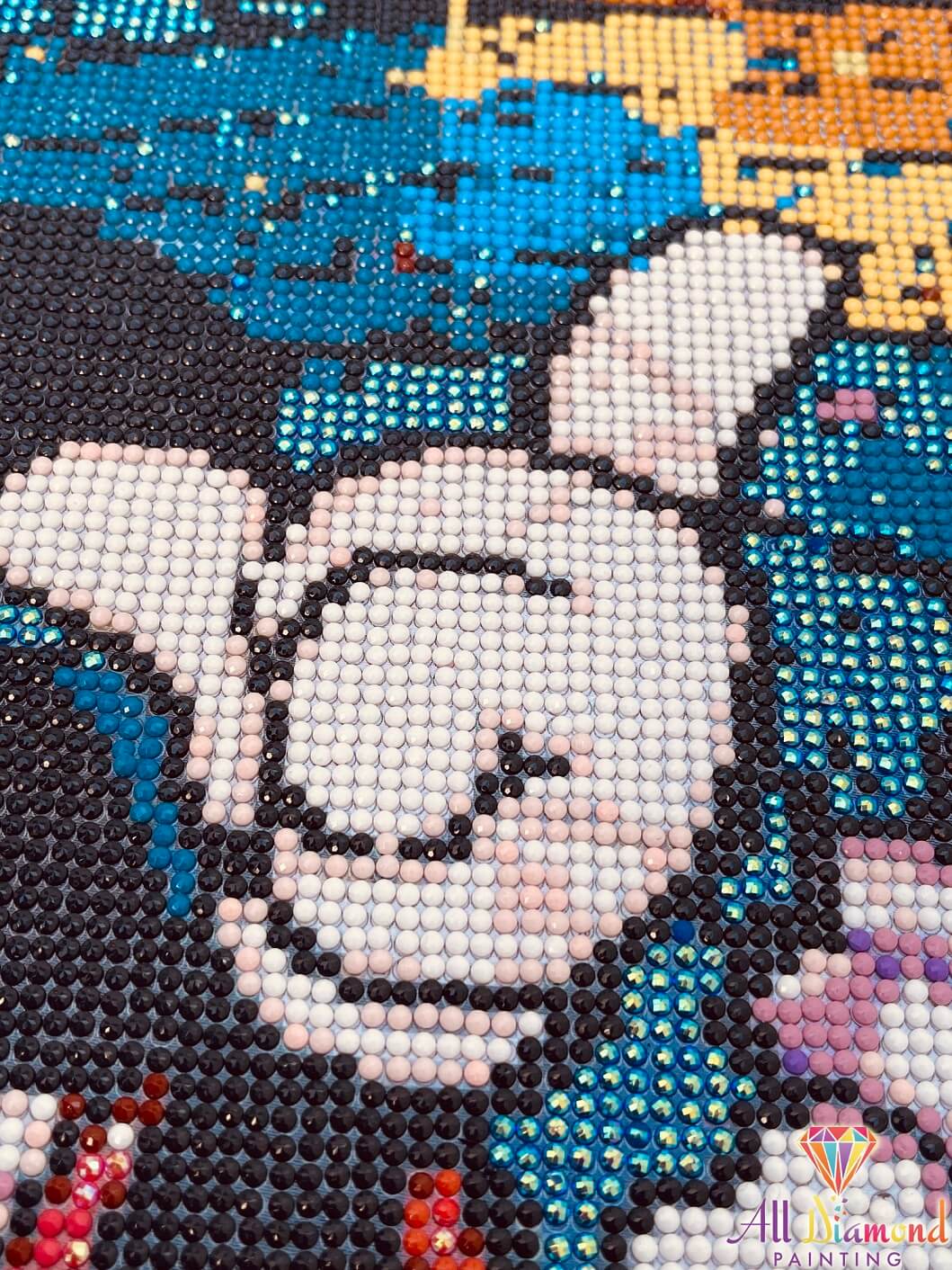 Shipping From USA (2-4 Days Shipping)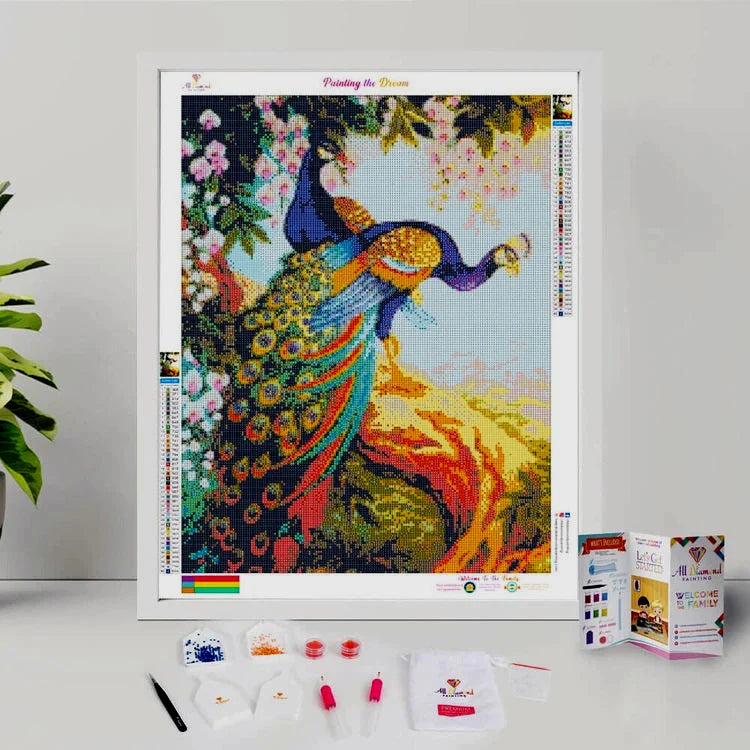 All Diamond Painting™ Upgraded Kits
• Premium Soft Velvet Canvas
• Poured Glue - Say goodbye to double-sided tape
• Every Kit includes 2 or more AB Diamonds
• 2 Trays for Diamonds
• 1 Pair of Tweezers
• 2 Diamond Painting Pens
• 3-Piece Multi-diamond Applicators
• 2 Pots of Wax
• Instruction Manual
• Sizes larger than 30x40 are packed in boxes
• Premium Tool Set
Shop Your Diamond Painting
All Diamond Painting Kits

Halloween Diamond Paintings

All Diamond Painting Kits
Top Trending Diamond Painting Kits

Famous Diamond Painting Collections
View all
What Is Diamond Painting?

Diamond painting is a creative and accessible art form that enables anyone to unleash their inner artist, without requiring extensive training or experience. In diamond painting, tiny cut diamonds are used to create stunning works of art on canvas. Unlike traditional painting methods, diamond painting kits are user-friendly and straightforward, making it easy for beginners to create beautiful, one-of-a-kind pieces. Once completed, your diamond painting is sure to be a unique and eye-catching addition to your décor!

These convenient diamond art kits typically include everything you need to get started, such as glue, diamonds, a diamond applicator, canvas, and detailed instructions. With these essential tools at your disposal, you can effortlessly test your artistic skills and achieve stunning results. Whether you're a seasoned artist or a beginner, diamond painting kits are the perfect way to create your own dazzling masterpiece!

How To Do Diamond Art?

Choose a comfortable and well-lit workspace to begin your diamond painting project.
Gather all the necessary components of your kit and have them within reach.
Familiarize yourself with the canvas and diamonds and determine where you want to start.
Begin by carefully opening the diamond packets.
Open the wax/glue tray and dip the tip of the diamond painting pen into the wax/glue.
Gently press the pen's tip onto the flat side of the diamond, picking it up and placing it onto the corresponding symbol on the canvas.
Continue to place each diamond onto the canvas one by one, following the pattern guide.
Repeat the process until you have completed the entire design.
Seal it if you like.
Consider framing your diamond painting to protect it from dust and preserve its beauty.
Step back and admire your stunning work of art!
DIFFERENCE BETWEEN PARTIAL AND FULL DIAMOND PAINTINGS!

Full diamond paintings are the ones that include a canvas that has space for diamonds all over the canvas. However. A partial diamond painting is one that has half or 1/4th space that can be glued with diamonds and the other half is already made using pen.

Many people prefer the full diamond painting because it looks like a mosaic and unravels itself during the process which makes it ten times more fun.

WHAT ARE SPECIAL DIAMOND PAINTINGS?

Each diamond painting for us is special, but that is not what special diamond paintings are. Special diamond paintings are the ones that do not use ordinary round/square-shaped diamonds; the diamonds used in these paintings are differently shaped and create an even different look.

Many people prefer special diamond paintings due to the uniqueness they bring to the outlook of your masterpiece. The diamonds used in special diamond paintings are made especially for each painting and cannot be used in another, they are shiny and fun.
Special Diamond Paintings
All Diamond Painting Kits

Bored with your current DIY project? Try Diamond Painting..! Diamond Painting Kits help you create beautiful pieces of art with ease and bring out the creativity in everyone and anyone who loves crafts. You would love the quality of our diamond painting kits.

All Diamond Painting offers the best diamond painting kits online with free worldwide shipping. Our upgraded kits include soft velvet wrinkle-less canvas that has poured glue on it instead of double tape. Every new kit that we sell has 2 or more AB diamonds.

AB diamonds are iridescent diamonds and they are beautiful. Our tools set is the most advanced with ample tools to complete any size of diamond painting.

How Diamond Painting Works?

Diamond painting is an easy and fun activity that involves the use of a variety of tools to carefully place tiny, sparkly little diamonds on a pre-printed pattern. It's a bit like painting by numbers, but much more fun because you get to use sparkly little diamonds instead of paints and brushes.

First, you have to peel off the sheet on the canvas. Then dip your diamond painting applicator in the wax. Now, with a sticky applicator tip, you would be able to pick the diamonds from the tray and place them in their specified symbol. Repeat the process until the painting is complete.

What Is 5d Diamond Painting?
It is called 5D diamond painting because the diamonds used for our kits have multi-dimension cuts on them that reflect light. 5D diamonds are shinier than 3D diamonds.

4 Best Diamond Painting Tips
To enhance your gratifying diamond painting experience, our esteemed team of experts has compiled an ingenious list of fantastic four tips:
FUZZ-FREE BUZZ: Always apply masking tapes at the edges of your diamond painting canvas and the talk of the town buzz is that this way you'll definitely have a fuzz free experience.
SEEK THE LIGHT: Always use a light pad (costs around 30$) because it surely will add clarity and you'll have a more rewarding experience.
REKINDLE STICKINESS: Over time the stickiness does not stay in its prime and fades away. Hence, always use baby wipes as they aid in rekindling the stickiness, and help in getting rid of unwanted guests i.e., paper or hairs.
HOLD YOUR DIAMONDS: Never throw away your unused diamond drills because in the future, they'll surely come in handy.

Buy Diamond Painting

All diamond painting is your home when it comes to buying diamond paintings as we have 1500+ designs from famous artists and photographers. You can find a huge selection of diamond painting kits, from single kit designs to 5 or more kit combo deals. They come in various sizes from as tiny as 20x20cm to as large as 100x300cm. If you are not able to find XXL diamond paintings please contact us and we will help you.

If you are not able to find the design you were looking for, Order a custom diamond painting. Send us ANY PHOTO and we will convert it into a diamond painting kit for you. Also consider custom paint by numbers, they are the second best after diamond painting. We have special diamond paintings, book covers, boxes, masks, and many other items you can do diamond painting on.

Benefits Of Diamond Painting

Diamond Painting has incredible benefits to the mind, especially for young adults.

Takes away all your stress.
Increases hand-eye coordination.
Sparks the creative gene.
Relaxes your mind.
Passes time.
Gives you relief from the external world.
Makes you feel accomplished.

Who Can Do Diamond Painting?

Diamond painting is a craft that anyone can do, but it does require patience and time. It is also a great activity for children. It helps them to be more creative and it provides an outlet for their creativity.

Why Choose Our Products?

Tailor-made in the prodigious land, our diamond painting kits are surely going to blow you away. We take pride in being one of the best diamond painting kits providers in the United States and we offer free worldwide shipping too. We revel in making kits that are exemplary, and we're known to be trendsetters in the market.

We leave no stone unturned to provide you with upgraded sets that feature soft, velvety, wrinkle-free canvas with poured glue instead of double-sided tape. Every new kit we sell comes with 2 or more AB diamonds. AB diamonds are dazzling diamonds and you're in for a surprise when you'll look at their beauty. Lastly, our tool kit is by far the most advanced kit available in the world because it consists of numerous tools to complete any size of diamond painting.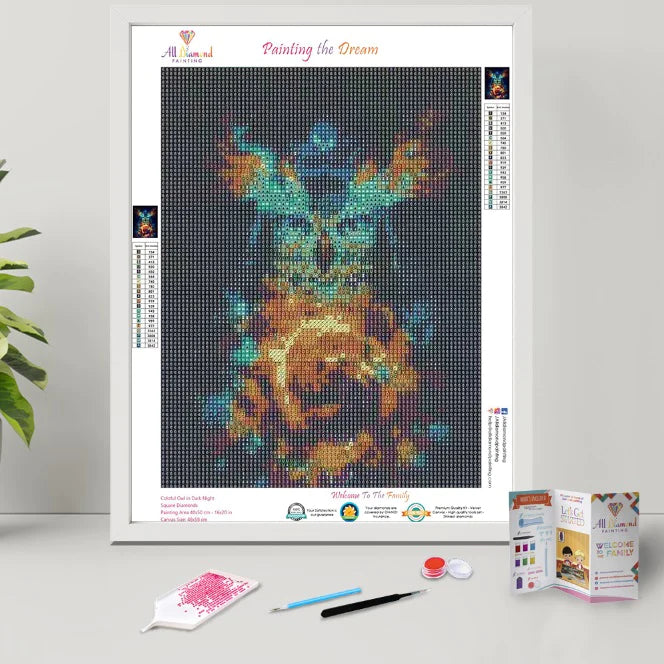 Why Us?
Our products are one of a kind and are famous for stealing every customer's heart. We make sure that our products are awe-inspiring and will leave you wanting more. Due to our customer's loyalty and love, we've been successfully making our user's diamond painting experience bliss and we intend to do that forever.
The excellent feedback which we receive rekindles our hunger to serve the masses. We guarantee Top notch quality and unparalleled services, and this is why our customers keep on choosing us always.
FAQs

Being a powerhouse of fun and creativity, it leaves its users with various questions, and we felt the need to compile and answer all of them in the most prolific manner here:

How long does it take to complete a diamond painting?

The answer to this question is as subjective as it can get. It basically depends on the diamond painter. Usually, smaller sizes can be completed in about 6-8 hours whereas larger sizes might keep you occupied for months. (Time isn't important, fun is. Wink Wink)

What is the red adhesive gel (wax) used for?

An adhesive gel or wax that comes with every diamond painting kit is the essential element that lets you gently lift the diamonds. It's so strong that even a minute amount of it is enough when applied onto the applicator tool to pick the diamonds and fly them to their abode on the canvas.

What are the diamonds made of?

These beautiful diamonds are made of acrylic and the whole world knows how pretty and eye catching they really are.

What is the size of each drill?

Each drill is around 2.5 mm (tiny but very shiny) and its important to use a storage tray/pot in order to safeguard them from being misplaced.

Are finished diamond paintings durable?

Yes they can be. Once you've completed your masterpiece, all you have to do is seal and frame the diamond painting, this way it'll stay durable.

What is the best size for diamond painting?

One size definitely doesn't fit all paintings. All Diamond painting has plenty of options available when it comes to sizes. The general rule is that bigger sizes will always give better final result.

Tip: Beginners are suggested to use smaller sized canvases and they can work their way up once they've mastered the art of diamond painting. (however, larger canvases give best results)